<!img src="images/club-seven-niagara-falls-banner-2021.jpg" width=800>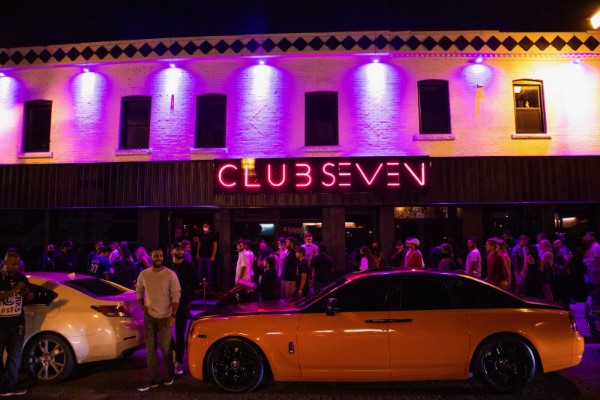 <!img src="images/halloween-2021-homepage.jpg" width=800>








2 FLOORS INDOORS TO PARTY ON!!

Niagara Falls Ontario Premium NightClub

Shining through the world famous Niagara Falls landscape, Club Se7en is a luxurious, upscale haven catering to a sophisticated clientele. Newly re-located to Ferry Street in the heart of Niagara Falls. Se7en is the pinnacle of nightlife in Niagara. Showcasing an large two-floor experience with a patio on a property dating back to the 1800's, Club Se7en brings a raw, industrial, New York and Miami Beach feel to Niagara Falls. Boasting ambiance in a sexy, posh, and inviting atmosphere.

Situated within the stunning venue and along the brilliant windows are an array of VIP booths for you and your guests to enjoy your evening in comfort and style. Whether you want to dance the night away or shmooze in our ultra-exclusive VIP booths, Club Se7en provides you with an unforgettable experience.

Se7en executes and delivers Niagara a World Class clubbing experience that can be compared to only the most exotic night spots in the world. The venue, the location, niagara's largest outdoor patio, the music and d.j.'s, the people, and the atmosphere truly make Se7en distinct. This is Niagara's Night Club and has been designed for the people.

Patio/ Terrace

The outdoor terrace is fully liscenced with it's own bar and seating for the comfort of our guests. Our goal was to bring the comforts of the indoors to the terrace, while still enjoying the benefits of being outdoors. Every Friday and Sunday at 10 p.m. there will be a fireworks show to open the doors and kick off the nights festivities.

The ambience is incredible, you can hear the falls roaring just hundreds of feet away if not drowned out by the world class beats. Niagara's unmistakeable vibrancy includes Casinos and the world-famous street of fun at Clifton Hill in the heart of the entertainment district.





Bars

Se7en is proud to offer it's guests four full service bars, as well as bottle service and cocktail waitresses to cure their thirst. The showcase is the main bar which is the first of it's kind in Canada.

The Patio/Terrace Red Bull bar in addition to our indoor bars are custom designed to compliment the future of Nightlife and instrumental use of LED lighting.

There are OVER 30 indoor and outdoor VIP booths available and to ensure quality service and experience you will be provided your own personal host for the night. The booths are set in a plush inviting area of the club which is located near Clifton Hill) tourist area and Fallsview Casino in the Fallsview Blvd Entertainment area. Lighting and semi-private feeling creates a mood that can not be imitated by any other club in the World. You truly are a King or Queen for the night as guests of the Se7en staff.